Pepe price forecast as trading and search volume slips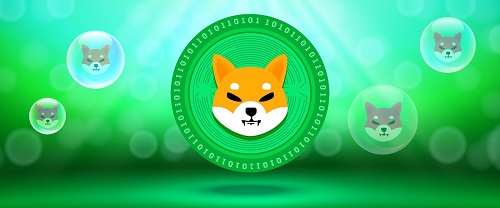 Pepe price continued slipping as concerns about the token and volume slipped. The token dropped to a low of $0.0000014, the lowest level since May 17. In all, Pepe has crashed by more than 66% from the highest level this year.
Volume and volatility slipping
Pepe made headlines earlier this month as its popularity jumped during the so-called meme coin season. One of the biggest headlines was the fact that the token made several illiquid millionaires. This means that some of its wealthiest holders were not able to liquidate their tokens.
Pepe's price action has followed that of other meme tokens that came before it like Bonk and Tamadoge. Historically, these tokens tend to jump in their initial days because of the hype machine. They then crash after a few days or weeks as initial buyers exit. 
Data shows that demand for Pepe is falling. For example, data by CoinMarketCap shows that the 24-hour volume of the token came in at $188 million. While this is a big number, it is sharply lower than its all-time high of almost $1 billion.
Other data shows that the number of Google searches on Pepe jumped to a record high on May 5 and have now crashed to the lowest level since April 28. This is important since meme coins tend to do well when the number of Google searches is rising.

The same is true when you look at its social media activity. At its peak, Pepe was the top trending coin in key social media platforms like Twitter, Reddit, and StockTwits. Data by LunarCrash shows that the number of Pepe tweets has continued falling.
This is not to say that Pepe is dead. Historically, we have seen some meme coins suddenly jump, especially when other digital coins have risen.
Pepe price prediction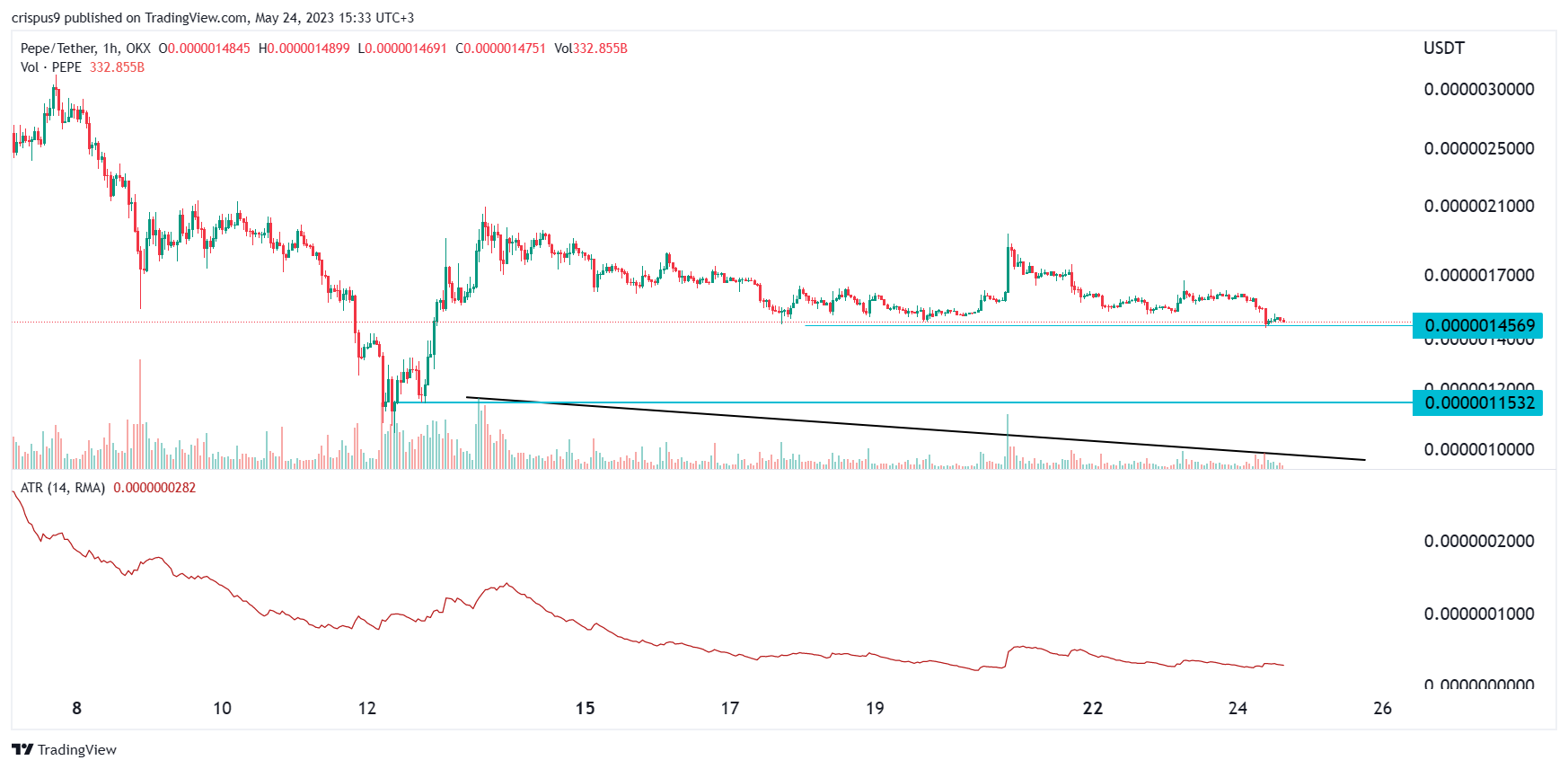 Turning to the 30-period chart, we see that Pepe has been in a strong bearish trend in the past few days. The token is sitting at a key support $0.00000014, where it has struggled to move below in the past few days. It has also moved below the 25-period moving average.
Volume has been in a downward trend. The Average True Range (ATR) has continued slipping, which is a sign that volatility has dropped. Therefore, there is a likelihood that the token will have a bearish breakout as sellers target the next key support at $0.00000011. 
How to buy Pepe