NFT ticketing dishes out a punch at mixed martial arts league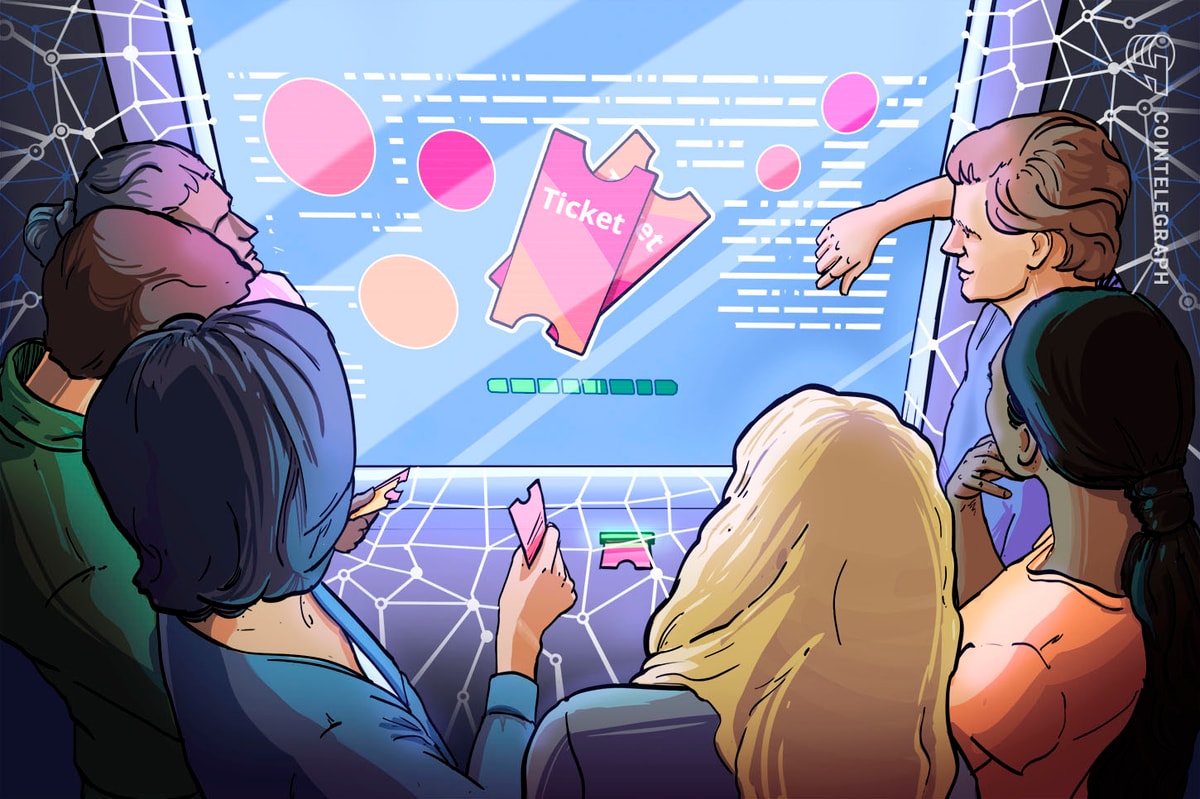 Nonfungible tokens (NFTs) use case as a ticketing solution continues to grow as the mixed martial arts organization, Professional Fighters League (PFL), adopts the technology.
The PFL, which features a season format that differs from the massively popular Ultimate Fighting Championship, has partnered with Web3 firm CrossTower to roll out NFT tickets powered by Ripple's XRP Ledger. The launch of the tickets will coincide with the start of the 2023 fighting season and marks the fifth year since the PFL began.
An announcement shared with Cointelegraph highlighted many exclusive add-ons included in the NFT VIP tickets, including cage-side seating, attendance of pre-fight weigh-ins, meet and greets with fighters from the PFL, ring walk experiences and more.
Related: Beyond collectibles: How NFTs are revamping the ticketing industry
CrossTower CEO Kapil Rathi highlighted that the technology behind the NFT tickets — the XRP Ledger — offers enterprise-grade scale and utility for the solution.
"The NFTs are built by CrossTower on the XRP Ledger, an open-source, energy efficient, and decentralized blockchain powered by a global developer community."
NFT ticketing is undoubtedly not a new phenomenon. Cointelegraph has previously explored the potential of blockchain-based events management to tackle various issues around counterfeiting, touting and black market sales.
The National Football League (NFL) has already tested the waters with NFT ticketing in the United States, having distributed around 250,000 NFT tickets after its launch in November 2021.
Super Bowl LVI featured commemorative NFT tickets for every fan at no cost, allowing spectators to mint their own customized NFT tickets to mark the event. The NFL's NFT tickets are minted on the Polygon blockchain and feature different animated visual elements.
In December 2021, World Rugby — the sport's governing body — also called for potential partners to explore the use of NFTs. The 2023 Rugby World Cup is set to be hosted in France, but the organization has not made any official announcements about the role of NFT ticket functionality for the global sporting event.
Paris is set to host the 2024 Olympics, and NFT tickets have also been touted to improve crowd control and spectator experience. The aftermath of the 2021 Champions League final — marred by violent scenes exacerbated by fake ticket sales and overcrowding — has led French officials to think prudently about ways to improve events hosted in the country.
Sports Illustrated released its own NFT ticketing solution in May 2023 called Box Office, which offers self-service event management and ticketing solutions powered by Polygon and developed in partnership with ConsenSys.
Magazine: 4 out of 10 NFT sales are fake: Learn to spot the signs of wash trading