The push into the metaverse is taking a new turn for the positive as the Snoop Dogg and Eminem duo performed in the metaverse at the MTV Music Video Awards on Sunday.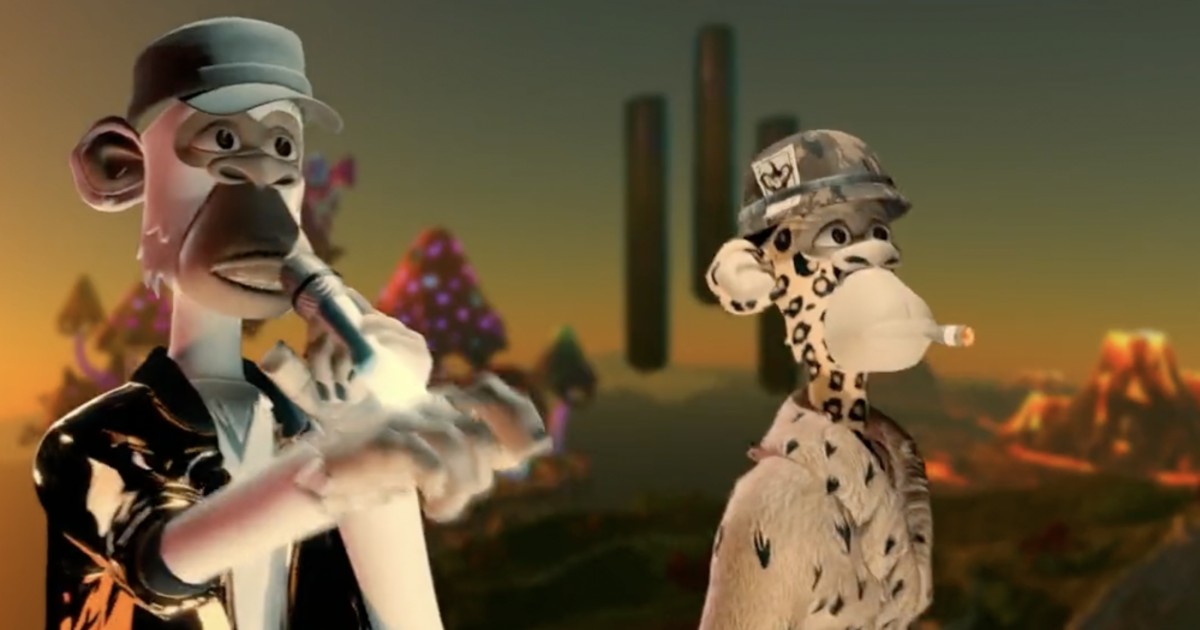 While their performance as Bored Apes remains the highlight of the event, the debut of the MTV Music Video Awards opened a new category for the best performance in the metaverse for the first time.
Eminem and Snoop Dogg's performance was set in the Yuga Labs' owned Otherside metaverse platform. The duo's debut into the metaverse began with the smoking of an oversized pot. 
According to popular media descriptions of the performance, it features some choice acting from the rappers, who fall down a swirling multicoloured vortex and morph into the Bored Apes they own. There are also cameos from Kodas, the mysterious creatures created by Yuga that live in the Otherside.
The embrace of the metaverse by MTV connotes many positive things for the broader Web3.0 world. It highlights how much traction the metaverse is gaining amongst major entertainment brands. It also shows how far the Bored Ape Yacht Club and Otherside project is going far in bringing value to its community of users across the board.
The MTV MVA's best performance title was won by South Korean girl band Blackpink, ahead of Justin Bieber and Charli XCX. 
The Otherside metaverse is pitched as the media empire of the Bored Ape enterprise. 
While there are significant events that have been recorded thus far, Yuga Labs has reiterated the fact that more use cases are in the works for the project as it looks toward creating significant value for the other NFT collections under its collections including Mutant Ape Yacht Club (MAYC), CryptoPunks and Meebits.
The metaverse is a remarkable world that many entities are working hard to develop. The idea is that in the next few years, the metaverse will define social interactions and activities.
Image source: Shutterstock
Disclaimer:- Investing in bitcoin and different preliminary coin choices is extremely dangerous and speculative. Because every particular person's scenario is exclusive, a certified skilled ought to at all times be consulted earlier than making any monetary choices. The Crypto Kingdom makes no representations or warranties as to the accuracy or timeliness of the knowledge contained herein.