Fetch.ai's ambition to a Web3-driven digital economy gained steam after onboarding 40,000 unique and active users from Get My Slice (GMS), a leading consumer-centred data marketplace.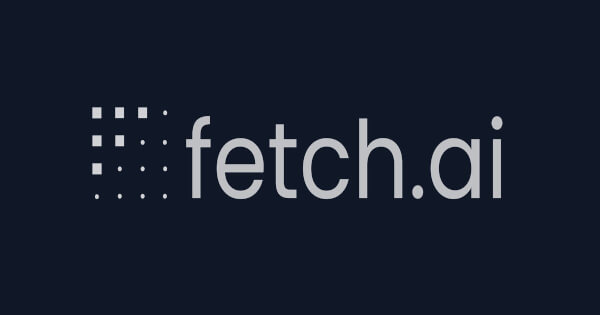 As a machine learning-based blockchain platform, Fetch.ai has been deploying Autonomous Economic Agents (AEA) to automate any industry for enhanced productivity. Therefore, its latest quest for Web3 exploration will be boosted by its decentralized application (Dapp) network.
Per the report:
"Continuing its efforts to rapidly scale its active ecosystem of Dapps and active user-base, Fetch-ai Network has onboarded 40,000 active and unique users from Get My Slice with plans to bring millions more users soon."
Following a $150 million development fund with crypto exchanges ByBit and MEXC Global, Fetch.ai sees Dapps as the key to lowering the barrier to entry of the Web3 world, which renders smarter automation technology and enhanced data privacy.
As a result, the blockchain platform has existing partnerships with Festo and Bosch aimed at onboarding Web2 companies to an interconnected system of Web3 Dapps hosted by the Fetch.ai network.
Kamal Ved, the chief product officer at Fetch.ai, pointed out:
"We are constantly looking for use cases that leverage the core tenets of Web 3.0 and give all the participants equitable control with fine-grained incentivization avenues."
The newly onboarded users will be able to utilize the data marketplace for an equitable ecosystem and tokenization purposes. 
Ved added:
"Use cases around data sharing based rewards such as the Get My Slice product offering can benefit using the Fetch-ai Network's Web 3.0 tech stack of blockchain, agent-based automation and AI to democratize data sharing."
To facilitate and accelerate secure data sharing, Fetch.ai rolled out an end-to-end encrypted file-sharing platform dubbed DabbaFlow, Blockchain.News reported.
Thanks to blockchain technology, DabbaFlow was meant to make data auditable, verifiable, and secure.
Image source: Shutterstock
Disclaimer:- Investing in bitcoin and different preliminary coin choices is extremely dangerous and speculative. Because every particular person's scenario is exclusive, a certified skilled ought to at all times be consulted earlier than making any monetary choices. The Crypto Kingdom makes no representations or warranties as to the accuracy or timeliness of the knowledge contained herein.