Brazil-based global digital asset management company Hashdex announced on September 1 that it has been approved to list its exchange-traded product (ETP) in the European Union.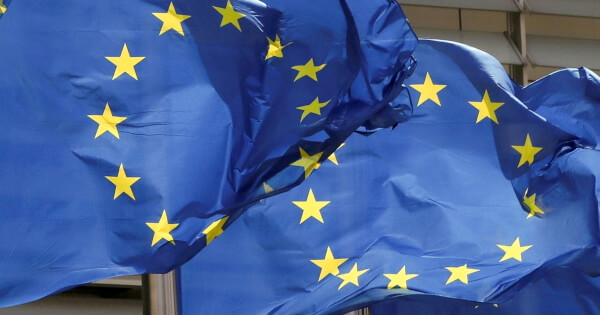 In May, Hashdex launched the Hashdex Nasdaq Crypto Index Europe ETP on the Swiss SIX securities trading platform.
This is a major milestone following the issuance of approval on the six major Swiss exchanges, laying the foundation for expansion in the European market.
Previously, the company launched a crypto ETF "Web3 ETF" which will be listed on the Brazilian stock exchange B3 from March 30 under the ticker symbol WEB311.
In May this year, Hashdex launched the Hashdex Nasdaq Crypto Index Europe ETP on the Swiss SIX securities trading platform.
Meanwhile, Bruno Sousa, Head of New Markets at Hashdex, also commented on the development, saying: "Receiving approval to list in the European Union in only three months is a testament to the tireless efforts of our talented team as we expand our suite of products that serve the needs of European investors. We are focused on building on the recent successful launch of the Hashdex Nasdaq Crypto Index Europe ETP in Switzerland, and we look forward to continuing to make strong strides in positioning Hashdex as the leading European crypto issuer with the ability to deploy innovative, diversified strategies using our proven ETP structure."
In partnership with Nasdaq, Hashdex has launched a 12-part course designed to provide financial asset managers with information on the evolution of the digital asset ecosystem, investment considerations, regulation, taxation and more Educational Resources. Due to the increased interest of financial advisors in acquiring knowledge in the field of digital assets, Hashdex has launched this course as a resource for investment managers considering cryptocurrencies in their investment strategies.
In February last year, Hashdex launched the world's first crypto exchange-traded fund (ETF), the Hashdex Nasdaq Crypto Index ETF. The fund is traded on the Bermuda Stock Exchange (BSX) for accredited non-US investors. Investors provide institutional investors with an easy solution to gain exposure to the cryptocurrency market.
Hashdex has more than 125,000 investors globally and has approximately $467 million in assets under management.
Image source: Shutterstock
Disclaimer:- Investing in bitcoin and different preliminary coin choices is extremely dangerous and speculative. Because every particular person's scenario is exclusive, a certified skilled ought to at all times be consulted earlier than making any monetary choices. The Crypto Kingdom makes no representations or warranties as to the accuracy or timeliness of the knowledge contained herein.