Head of PR at ChangeNOW Mike Ermolaev sat down with CEO of Legathum Deibson Silva to discuss the pioneering metaverse project that aims to preserve enduring memories to educate present and future generations. In addition, the conversation covered Web3's bright future and the psychological aspects of metaverse interaction.
This interview was originally published on Cryptodaily.
Avatars with Artificial Consciousness
"Legathum was born out of unconditional love. I lost my grandmother when I was 18. She died in our arms. I would give anything to hear her voice again and listen to her tell her stories. I learned a lot from her as a child, and I would love to pass that on to my own children. Some of those stories have already faded from my memory. It would be wonderful if my family had the opportunity to hear her wisdom again," Deibson Silva, the CEO and founder of Legathum told me as he explained how he came up with the idea for a metaverse that perpetuates the legacy of individuals and organizations.
The project's team is based in Silicon Valley's robotics hub, with members from across the globe contributing to this groundbreaking initiative. A new technology developed by Legathum aims to simulate consciousness in artificial intelligence devices. Deibson Silva, who is also a neuropsychologist, worked with data scientists to conduct neuroscience research. Berkeley University validated the initiative in 2021 with a program called MEMORAI. Thus, Legathum was born, which aims to create avatars with artificial consciousness that represent living and deceased people in the metaverse to pass on their legacy and history.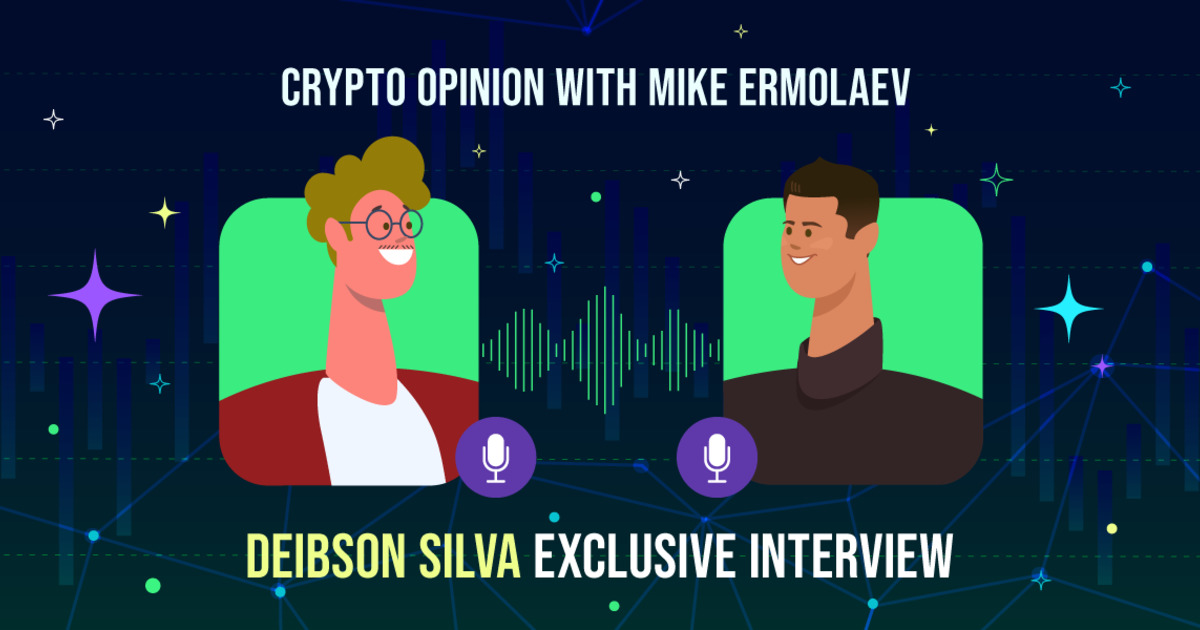 Even though Deibson's grandmother's avatar couldn't be created because her voice data wasn't available, he developed the technology to create avatars of other people. 
Avatars of famous people were the starting point of the project. The team has already created those of Steve Jobs, Albert Einstein, and Aristotle. The metaverse users can speak with them as if they were real, asking questions and receiving replies – a science-fiction concept that has now taken shape. Being able to watch incredible things unfold right in front of your eyes is something I'm very familiar with, since what once started as a dream at ChangeNOW has now become a reality – so I'm especially excited to witness the birth of this new crypto star.
Interactions like this allow people to gain invaluable insight into their own vital issues since they learn from almost first-hand experiences. Deibson Silva's own life was impacted by the avatar created by him and his team: "I made a major life decision after speaking with the Meta Jobs avatar. When I asked what he regretted most, he said "not spending more time with my family." At first, I was planning on moving to the US alone and bringing my family later. After this conversation, I changed my mind and decided to move with my family rather than on my own."
Legathum's major goal is to create a legion of virtual mentors who will share their knowledge, teach others, and democratize their experiences. This should transform education. Instead of learning about a subject from books or their teacher's perspective, children will learn directly from the author. 
"By using this technology, we can turn the wisdom of Freud, Jung, Aristotle, Socrates, Plato, and other thought leaders into user-interactive avatars. Along with saving the legacy, it also scales human beings and helps them share their experiences," Deibson Silva said.  
Various high-profile personalities have signed contracts to develop their presences in the metaverse and share their legacy with the public via their avatars. They'll be able to speak in their own voices in any language thanks to AI. Profits from these avatars will be left to future generations – the family of the person behind the avatar will own them.
The most amazing aspect of this technology is that an avatar of a deceased person will be able to continue their work as if they were alive. They will compose songs or create new artwork, for example. AI is capable of learning someone's existing knowledge and generating new products based on it.
Legathum will release a blockchain-based app in 2023 that will allow people to record their data, information, knowledge, videos, etc. By 2025, this data will be processed and scaled in the metaverse, allowing people to create their conscious avatars. Additionally, the project is developing its own blockchain and DeFi to store massive amounts of information. 
The Escapism Problem Arose Long Before the Metaverse  
In response to my question of whether the metaverse will have escapism problems, Deibson said he believes that social media already creates such an environment.
"There are already many people living in alternative realities. Using social media, they showcase their best selves and what they value most. In the metaverse, it won't be any different. People already use games as a form of escapism, for instance. There is an important psychological aspect to the metaverse that many people will not be prepared for. My opinion is that psychological assistance can partially resolve this issue. It's not a metaverse issue. The problem is social in nature," he said.  
In regards to speaking with relatives after their deaths, which is considered by some to be traumatizing, he believes it's more of a tribute, more of a way to keep their legacy alive.
"Everyone will be able to decide whether to leave a legacy or not. Next generations will be able to decide whether or not to access those private legacies. In my opinion, the pain of loss endures even after the moment of grief. The grief is followed, however, by gratitude for the opportunity to have known this person. In this way, we can continue to interact with them, recall their most profound moments, and gain insight from their struggles. This is invaluable. We all have something to teach and something to learn," Deibson said. 
In the metaverse, people in grief can get psychological support through technology, Deibson said. He mentioned a Stanford study that found that 30% of depressed people improved their symptoms after interacting with an AI chatbot. A meeting with a psychologist in the metaverse may also be an alternative solution, he said.
A Source of Endless Knowledge or Information Overload?
In today's digital universe, more than 2.7 zettabytes of data exist, along with 200 billion HD movies that would take a person 47 million years to watch, and 80-90% of the data we produce is unstructured. Infobesity, infoxication, and data smog are all terms used to describe information overload. Whatever it is called, the meaning remains the same – our brain is overwhelmed with information.
As data piles expand and become unimaginably vast, will we be able to digest even more information in the metaverse? According to Deibson Silva, people need mentorship about content based on their objectives, and this is something the metaverse can offer them.
"I believe knowledge is a gift. It's amazing to have access to so much content. Earlier generations didn't have that. Knowledge sets you free. There is more to it than just content and access. It's about accessing the right knowledge that can help you achieve your goals. The greatest challenge for our generation is to put that knowledge into practice," he said. 
You'll Be Able to Smell, Feel Pain, and More in the Metaverse
Within the next few years, VR technologies will be able to incorporate real feelings, including pain, as well as integrate with the metaverse. Previously unthinkable and impossible things are becoming reality.
"There is a great deal of evolution going on. A key goal of Web3 and the metaverse is to create an immersive experience, bringing the virtual world closer to our everyday lives. The integration of smells, tastes, touches, and other senses is in progress. This will have a positive effect on experiences and their applicability," Deibson said. 
Many physical things that exist today, such as screens, will become holograms in the future, as Deibson believes, and I completely agree. Even though much work remains to be done, we're already on the cusp of what's to come.
"The metaverse is becoming increasingly popular. A lot of major organizations are eager to embrace it and related technologies. Research and development are heavily funded in the field. Your attention is the most valuable asset on earth, and they all want it. What you focus on is where you invest your time, energy, and resources," he said. 
The Metaverse & Cryptocurrencies 
Cryptocurrencies and virtual worlds are often viewed as the same thing, but the two can exist independently – as Bitcoin has shown – since it can serve both virtual and real-world purposes.
Deibson Silva believes they will continue to go hand in hand since both are crucial to Web3 – the metaverse as a source of experience, and the blockchain and cryptocurrencies as a source of security and decentralized economy. 
"I believe they are indeed bound to go hand in hand, each with its own development potential. Business models will continue to link these two technologies, there is no doubt that this trend will continue in the future. Eventually, they will become very common worldwide," Deibson explained. 
Legathum has its own native BEP-20 utility token called Legathum META, which will power the new metaverse economy and let users access Legathum's metaverse, interactive museum, educational spaces, live shows, and more. Following its listing on main crypto exchanges, it will become widely available in September. There's currently only a whitelist for it. 
Final Words 
In these times when technology advances at lightning speed and Web3 becomes the new reality, it is easy to lose sight of what really matters. 
"Never be afraid to make a difference in this world. Hemingway said, "Every man has two deaths, when he is buried in the ground and the last time someone says his name." That's when your existence disappears. Let your legacy live on through your actions, accomplishments, and productions. Future generations will learn a great deal from us, no doubt," Deibson Silva concluded. 
Image source: changenow.io
Disclaimer:- Investing in bitcoin and different preliminary coin choices is extremely dangerous and speculative. Because every particular person's scenario is exclusive, a certified skilled ought to at all times be consulted earlier than making any monetary choices. The Crypto Kingdom makes no representations or warranties as to the accuracy or timeliness of the knowledge contained herein.