Crypto Ban Ignites Pro-Bitcoin Revolution in Argentina's Elections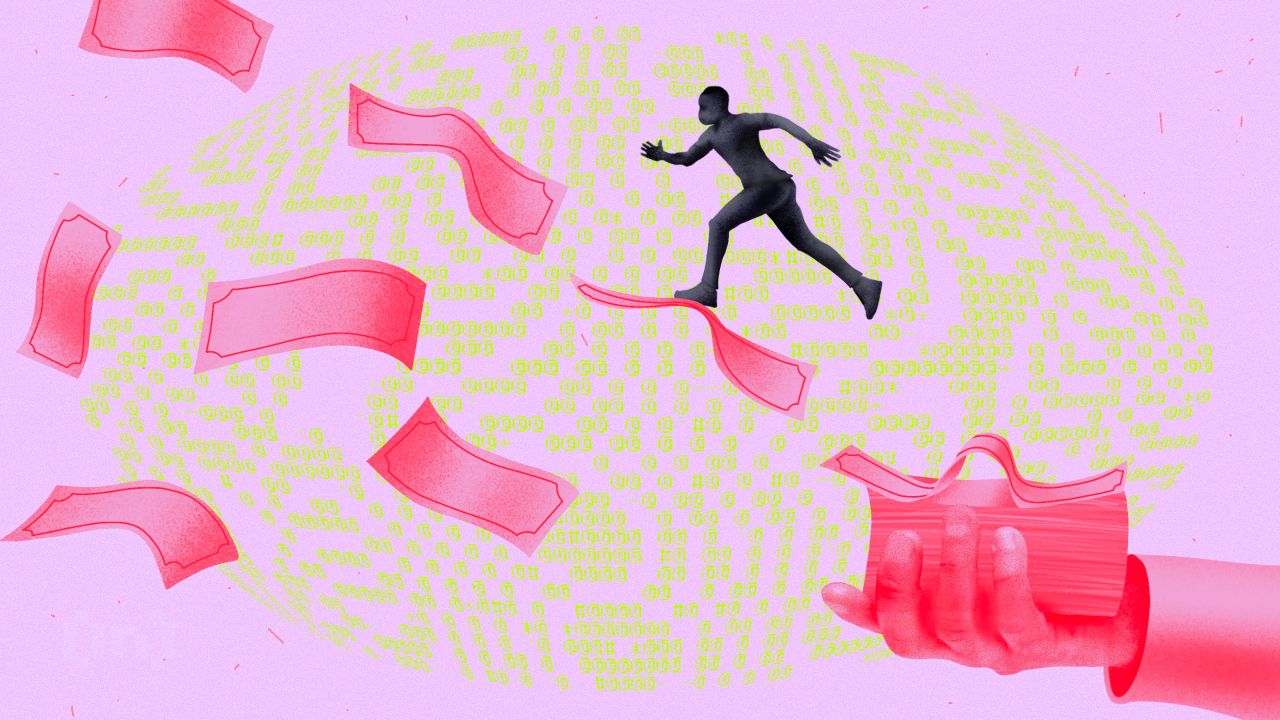 As Argentina grapples with economic turmoil and a recent crypto ban, a new pro-Bitcoin presidential candidate, Javier Milei, gains momentum in the polls.
Milei's Bitcoin stance and radical policies contrast sharply with the traditional political landscape, making the upcoming elections a hotbed of anticipation.
Unrest in Argentine Politics Fuels Radical Change
Argentine politics is no stranger to tumultuous events. This year promises to be particularly riveting as Argentinians gear up to vote for a new government in October.
Horacio Rodríguez Larreta, an economist and the mayor of Buenos Aires, was seen as the frontrunner against the incumbent Peronist government.
However, Argentina's crippling annual inflation rate of 104%, the highest in 31 years, the plummeting value of the unofficial black-market peso, and a severe drought impacting large rural areas have catalyzed the citizens' demand for a drastic paradigm shift.
Within the center-right opposition coalition, "Together for Change," Patricia Bullrich, an assertive ex-security minister, emerges as a potential contender to Larreta. Nonetheless, the current economic maelstrom seems to favor Javier Milei, a libertarian economist and congressman.
While Argentine polls are notoriously inconsistent, Milei, a 52-year-old political outsider, is topping some polls as the most popular individual politician ahead of the August primaries. Notably, his support is particularly strong among men under the age of 30.
A Striking Figure in Argentine Politics
Milei is an intriguing character, even by Argentine standards. A bachelor who shares his home with five mastiffs, each named after famous economists. He makes waves by distributing his congressman's salary via YouTube raffles.
A professed Catholic, he has mentioned possible conversion to Judaism. His sister primarily manages his campaign, and a rabbi is among his closest confidants.
Milei's anti-establishment rhetoric resonates with disgruntled voters. His presidential campaign, "Freedom Advances," surrounds his persona. Martín Tetaz, a center-right member of the lower house, says, "Milei is a celebrity." Indeed, he is a regular on talk-shows, and his social media tirades against the "political caste" have found a receptive audience.
The policies Milei envisions are nothing short of radical. He voted against the government's deal with the IMF, which refinanced a $44 billion loan, initially taken out in 2018. This deal requires Argentina to reduce its fiscal deficit from 2.3% in 2022 to 1.9% of GDP by the end of this year.
In an interview with The Economist, Milei called these conditions "incredibly lax." In his first year in office, he envisions drastic public spending cuts, slashing government expenditures by 10% of GDP. He is resolute in his refusal to raise taxes and plans to drop the peso in favor of the US dollar.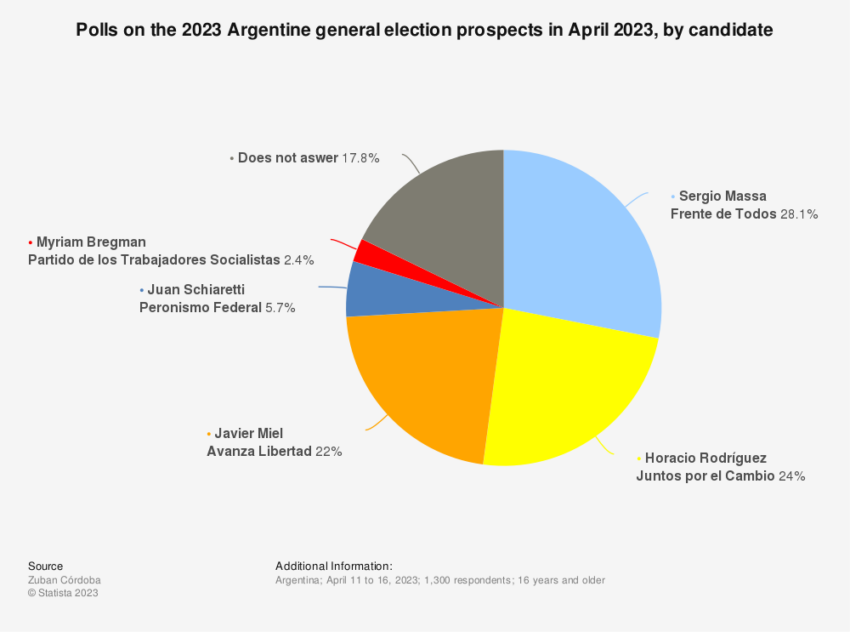 Despite these radical policies, Milei's popularity is soaring, especially in a country where left-wing populism has reigned supreme for decades. His controversial proposals, like banning abortion, introducing relaxed gun laws, or legalizing a market for human organs, have raised many eyebrows.
Yet, Milei remains confident:
"People like me because I am the only one that says things straight. Some call me crazy, but the crazy guy is ultimately right about things. Argentina will be liberal again."
The Milei Factor in Argentina's Crypto Landscape
Payment service providers offering payment accounts (PSPCPs) can no longer conduct or facilitate transactions involving digital assets, including cryptocurrencies. They must be regulated by the national authority and authorized by the Central Bank of the Republic of Argentina (BCRA).
This regulation prevents PSPCPs from performing these transactions independently or initiating them via their apps or web platforms. Individuals interested in such transactions will now have to undertake them independently.
In light of what can be described as Argentina's crypto ban, pro-Bitcoin presidential candidate Milei's stance seems to propel his popularity in the polls.
As the crypto landscape evolves under stringent regulations, Milei's radical proposals and anti-establishment rhetoric provide a beacon of hope. Not only for crypto enthusiasts, but for potential investors in Argentina.
Whether this shift will be enough to secure his victory in the upcoming elections remains to be seen. Still, one thing is clear. Milei has turned the tide in Argentine politics, and his rise marks a notable shift in the country's political discourse.
Disclaimer
Following the Trust Project guidelines, this feature article presents opinions and perspectives from industry experts or individuals. BeInCrypto is dedicated to transparent reporting, but the views expressed in this article do not necessarily reflect those of BeInCrypto or its staff. Readers should verify information independently and consult with a professional before making decisions based on this content.