AGIX Price Prediction as AI Cryptos Gain Momentum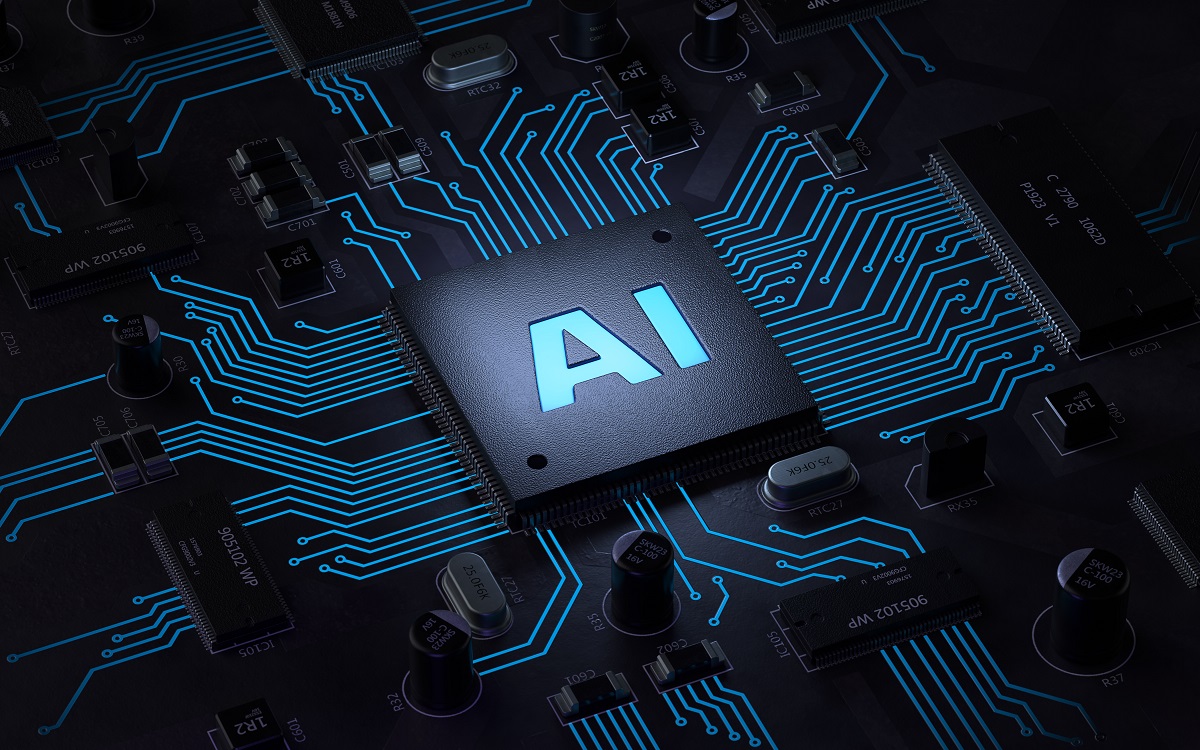 AI cryptos are taking off amid ongoing breakthroughs and positive news in the AI space. SingularityNET (AGIX) is experiencing an impressive gain of almost 10% in the past 24 hours, for example, and is currently the second-largest AI cryptocurrency in terms of trading volume. 
One breakthrough driving the dash to AI coins is the success of Nvidia and its stock. The Silicon Valley tech titan is on the brink of a landmark achievement after an impressive sales forecast and a spike in demand for its artificial intelligence (AI) processors.
The ambitious firm has set its sights on being the first-ever chipmaker to surpass a valuation of $1 trillion.
The latest surge in Nvidia's shares came in response to a bold $11bn sales prediction for the coming quarter ending in July, an estimate exceeding previous Wall Street forecasts by over 50%.
This has significantly bolstered Nvidia's market capitalization, bringing it close to the coveted $1 trillion mark. These strong financial figures underscore Nvidia's unique position in the industry as a leader in AI.
The company has cited an exponential surge in demand for computing power across several sectors, from cloud and internet companies to automotive, finance, healthcare, and telecoms.
Nvidia's high-powered H100 processor has become a sought-after resource, notably among tech giants and AI startups like OpenAI and Anthropic.
These entities have been raising billions in venture funding, further fueling the demand for advanced AI capabilities.
Notably, the firm's CEO, Jensen Huang, believes generative AI has become the main workload of data centers, prompting a shift towards accelerated computing.
As mentioned, cryptocurrencies that are related to artificial intelligence are also seeing a considerable surge in prices, as per recent reports by CoinMarketCap.
Besides SingularityNET (more on it below), Cortex's CTXC token and the Measurable Data Token (MDT) have both experienced a rise of 6% and 6.5%, respectively, with CTXC trading at $0.17 and MDT at $0.04 per token.
Render Network, a bigger company with a market capitalization of $1.004 billion, is also witnessing a rise of nearly 8.76% in its RNDR token, which is currently trading at $2.74.
Newcomers in the space such as AiDoge and yPredict are also attracting a lot of attention, with their presales gaining momentum fast (more on these below).
AGIX Price Prediction and Technical Analysis
Moving back to SingularityNET, its token AGIX recently bounced off the Fib 0.618 support at $0.2643 and then hit an intraday high of $0.3088.
However, the price met selling pressure when it tested the Fibo 0.236 level at $0.3025. Here's a closer look at what the technical indicators suggest.
Navigating the Path with 20-day and 50-day EMA: From Recovery to Resilience
The short-term 20-day EMA, standing at $0.2804, is highly responsive to recent price changes.
This EMA currently suggests that AGIX is on a potential path to recovery as it lies above the current price of $0.2910, serving as a short-term support line.
On the other hand, the medium-term 50-day EMA, positioned at $0.3188, presents a hurdle that AGIX needs to clear to set forth a bullish trend.
This EMA serves as an important resistance level, intensifying the scene before the resistance at the Fibonacci 0.236 level at $0.3025.
Investors should closely observe AGIX's response to these price levels, as they could foreshadow potential market movements.
RSI: A Possible Breakout
The RSI, a momentum oscillator used to gauge the speed and change of price movements, is currently at 50.53, up from yesterday's 42.78.
The RSI, sitting just above the neutral 50 mark, indicates a possible breakout. This suggests that AGIX is starting to gain momentum and might just be on its way up.
MACD Histogram: Bullish Signs Emerging
The MACD histogram also adds to this narrative of a potential upward trend. The MACD histogram is currently at 0.00660, up from yesterday's 0.00568.
An increasing MACD histogram can often signal a bullish market condition, reinforcing the perspective that bullish momentum is building.
Resistance and Support Levels: Crucial Points to Watch
In terms of resistance, the Fib 0.236 level at $0.3025 serves as the immediate hurdle for AGIX, followed by the 50-day EMA.
On the other hand, the immediate support is the Fib 0.382 level at $0.2879.
These are the key levels that traders should watch closely as they can offer potential entry or exit points and signal potential trend reversals.
Given the above analysis, the immediate future of AGIX seems to be delicately balanced.
Despite recent selling pressure, several indicators suggest that AGIX could be primed for a bullish trend.
However, the critical resistance and support levels will play a pivotal role in dictating the future price action of AGIX.
AiDoge: The Next Big Thing in AI and Meme Coins
Another AI cryptocurrency, AiDoge is also gaining momentum.
AiDoge is a platform that uses AI to generate and share memes, and it has gained significant attention in its presale.
Its "Meme-to-Earn" (M2E) concept is one-of-a-kind, allowing it to experience an explosive presale and raise almost $14 million in less than a month.
The AiDoge platform's $AI token, distinct from ArbDoge's $AIDOGE token, is slated to power this platform, allowing users to generate and share memes.
Once the presale reaches its target of $14.06 million, the final stage will begin, causing the $AI price to increase from $0.0000332 to $0.0000336, the price at which it's set to be listed across major centralized and decentralized cryptocurrency exchanges later this year.
What sets AiDoge apart from the myriad of other meme coins is its authentic utility and credibility.
Unlike most meme coins, the $AI token is backed by a genuine, viable project with a promising development plan and roadmap.
AiDoge combines the exploding interest in AI and meme coins into one platform, hence gaining a considerable following and raising industry analysts' expectations.
Visit AiDoge Now
yPredict: The Future of AI Crypto Price Prediction
Simultaneously, yPredict, an AI-powered crypto trading and market intelligence platform, has raised over $1.74 million in its presale.
The yPredict project is developing an institutional-grade AI-powered crypto price prediction system that's being hailed as a potential game-changer for the trading industry.
yPredict is building a unique crypto research and trading platform, providing traders and investors access to AI-powered signals, pattern recognition, breakouts, and social/news sentiment features. 
With state-of-the-art predictive models and data insights built by top AI developers and quantitative analysts, the platform will offer market participants an unbeatable edge.
The $YPRED crypto token, issued on the Polygon blockchain, forms the economic backbone of yPredict's platform. 
New users will need to pay a $YPRED-denominated subscription fee to access premium features. 
A part of these fees will be distributed to existing $YPRED token holders, thus providing them with a passive income stream and reducing market sell pressure.
The speed at which yPredict's $YPRED token sale is progressing indicates a growing interest in AI technology for trading assistance.
According to analysts' predictions, yPredict's platform and its $YPRED token hold great promise for the future.
Some experts even consider it to be a "low market cap gem" with substantial potential for growth.
With increasing mainstream adoption of AI and blockchain technology, yPredict seems well-positioned to dominate the cryptocurrency market.
Visit yPredict Now
The Future is AI and Crypto
The emerging intersection of AI and cryptocurrencies represents an exciting new frontier filled with possibility both for technological breakthroughs and for investors.
Platforms like AiDoge and yPredict are pioneering projects at this crossroads, developing technologies and token models that could reshape industries.
As these trailblazers gain momentum, mature their offerings, and reach new milestones, early investors stand to benefit substantially.
For forward-looking investors seeking exposure to the technologies of tomorrow, AI and crypto could be the winning combination that generates life-changing returns. The future is here—and it is AI-powered and decentralized.